Welcome to mountainweather.com
Based in Jackson, Wyoming and covering the local weather for the Jackson Hole Valley & the Teton Mountain Range, as well as, weather in the Mountain West & Alaska.

---
Jackson Hole Weather
CURRENT CONDITIONS

Weather: Fair
Humidity: 51%
Wind: Southwest 9 mph
Visibility: 10.00 miles

TODAY
Valley
HI 80°F
Scattered Showers And Thunderstorms
Winds: W 14-21 MPH
WED
Winds: WSW 12-17 MPH
>>Read the whole Jackson Hole Forecast
USA Weather
Satellite
Radar
Weather Map
>>View the Lightning Strike Map
Forecast Maps
Today's Forecast
24-Hr. Precipitation
Jet Stream Forecast
MountainWeather Photo of the Week
chevron_left
chevron_right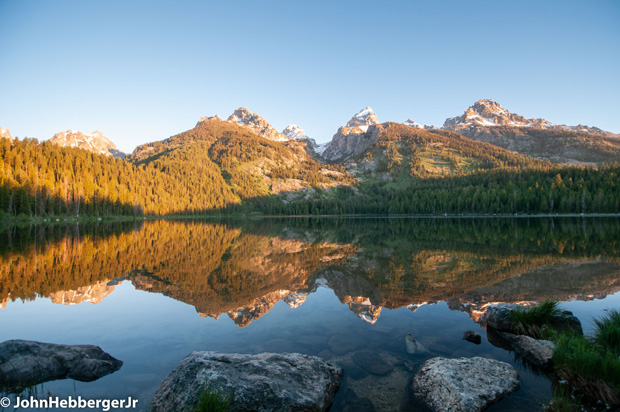 Tetons reflected in Bradley Lake, early morning June 25th, 2018. Photo: John Hebberger.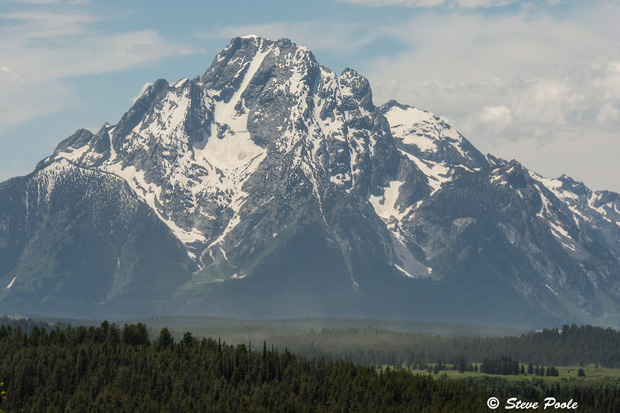 Mt. Moran and haze from pine pollen being blown into the air, Thursday, June 14th, 2018. Photo: Steve Poole.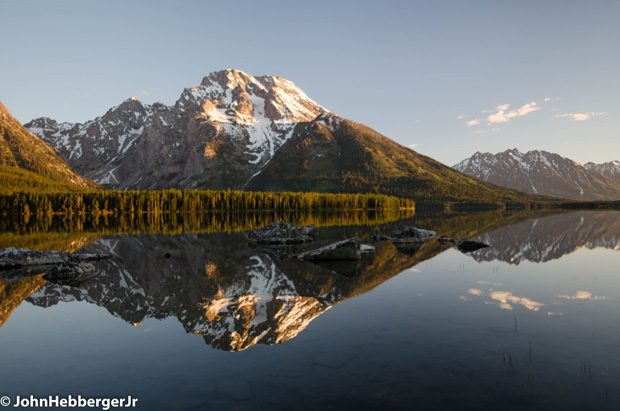 Mt. Moran reflected in early morning light at Leigh Lake, Grand Teton N.P. June 4, 2018. Photo: John Hebberger.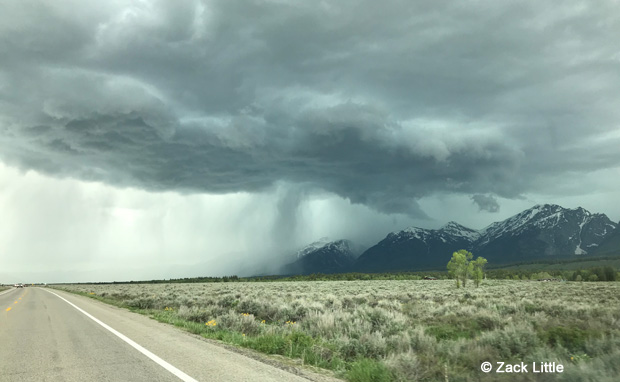 Showers & thunderstorms, looking south from Moose, WY. Sunday May 27, 2018. Photo: Zack Little.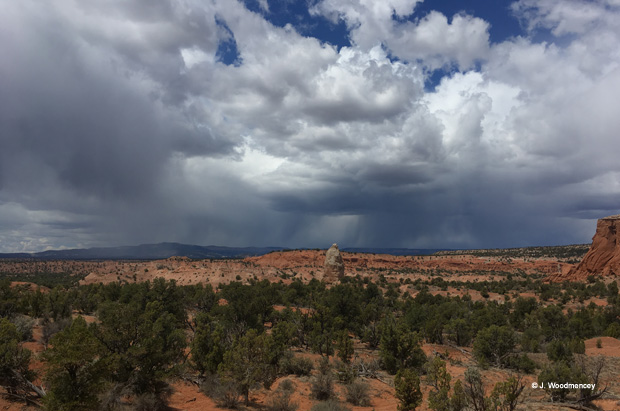 Storm brewing to the west of Kodachrome Basin State Park, Utah. Photo: May 19th, 2018.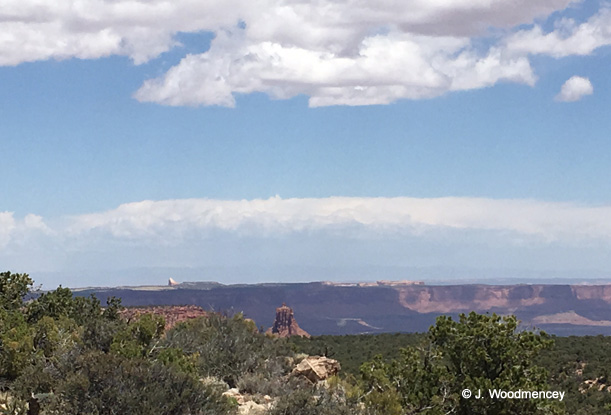 Desert skies near the Maze in Canyonlands National Park, Utah, May 14, 2018.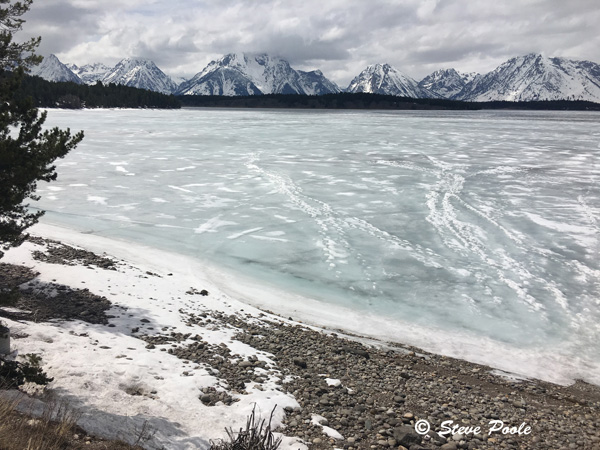 Ice still on Jackson Lake April 29th, 2018. Grand Teton National Park. Photo: Steve Poole.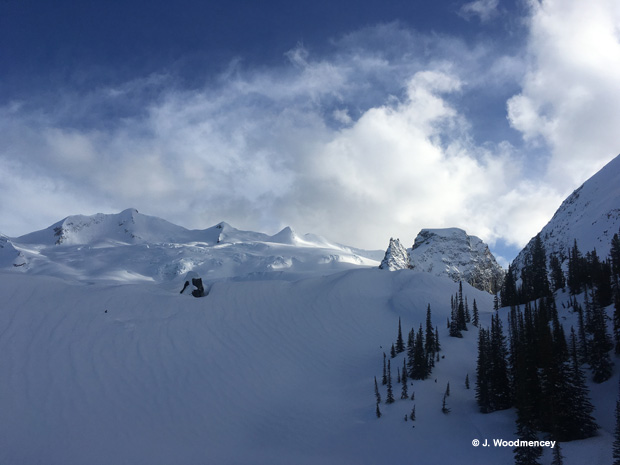 Evening light as seen from the Sorcerer Lodge Hut, Selkirk Mountains, British Columbia.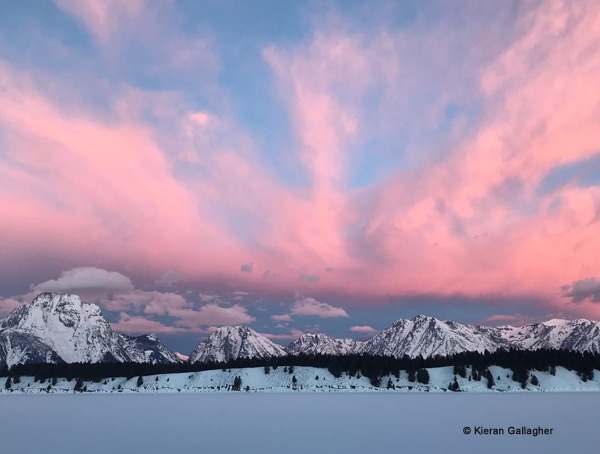 Sunrise northern Teton Range, WY. March, 14, 2018. Photo: Kieran Gallagher.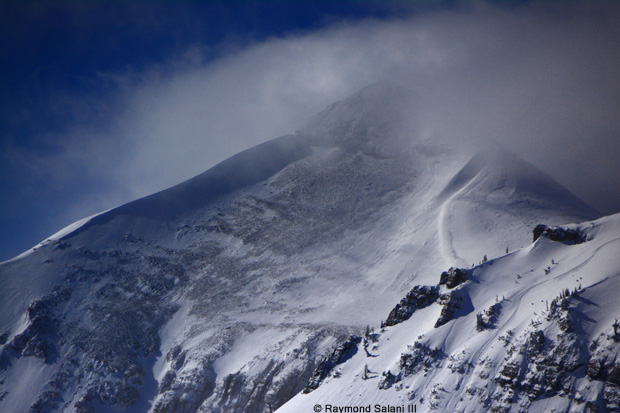 Wind scours Rendezvous Peak in the southern Tetons. Mid-February, 2018. Photo: R. Salani.
To Submit your pic for Photo of the Week, Click Here>>
Header photos: Greg Winston Photography