Welcome to

mountainweather.com
Based in Jackson, Wyoming, covering local weather for Jackson Hole & the Teton Mountain Range, as well as, weather across the Mountain West & Alaska.

---
Jackson Hole Weather
CURRENT CONDITIONS

Weather: Fair
Humidity: 49%
Wind: South 6 mph
Visibility: 10.00 miles

TODAY

TOMORROW

>>Read the whole Jackson Hole Forecast
Click to read the latest MountainWeather Blog: Winter Outlook 2021-22>>
USA Weather
Satellite
Radar
Weather Map
Click for USA Lightning Strike Map >>
Forecast Maps
Today's Forecast
24-Hr. Precipitation
Jet Stream Forecast
MountainWeather Photo of the Week
chevron_left
chevron_right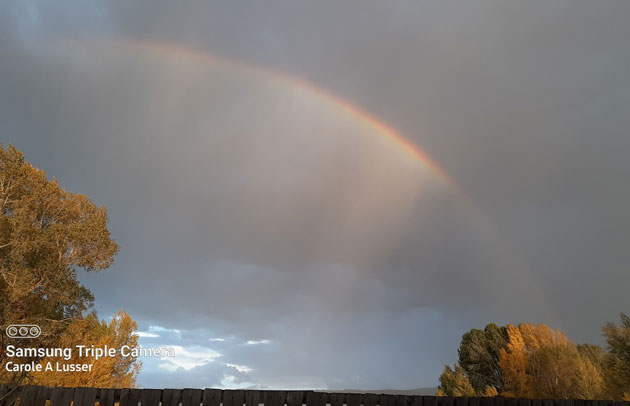 Rainbow from Driggs, Idaho. September 10, 2021. Photo: Carole Lusser.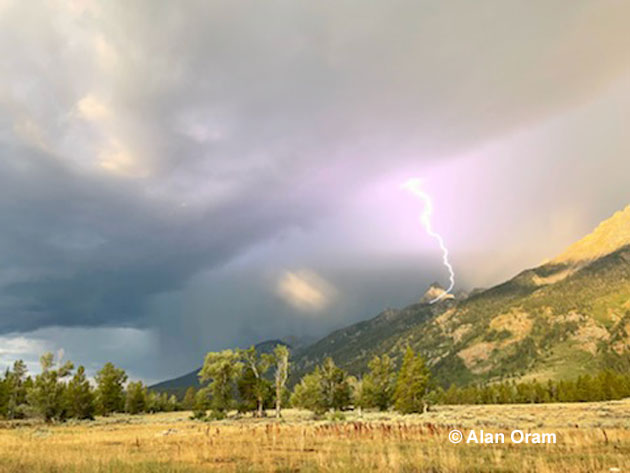 Lightning strike in the Tetons early on Friday morning August 6th, 2021. Photo: Alan Oram.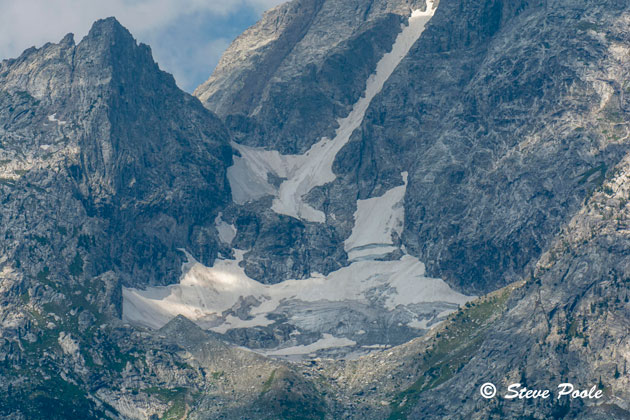 Winter's snowpack is mostly melted down to the ice on the Skillet Glacier, Mt. Moran, GTNP, July 21, 2021.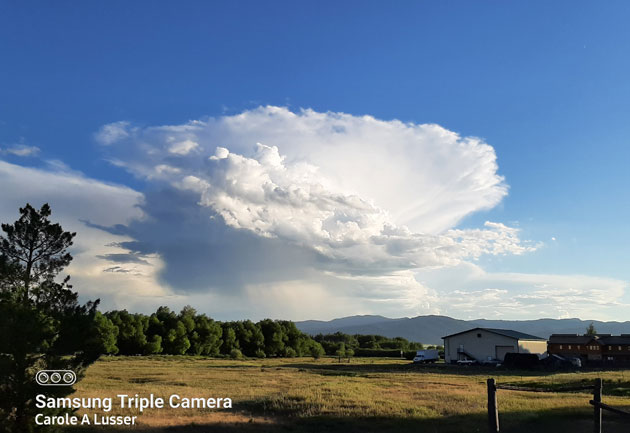 Thunderstorm as seen near Driggs, Idaho. June 29, 2021. Photo: Carole Lusser.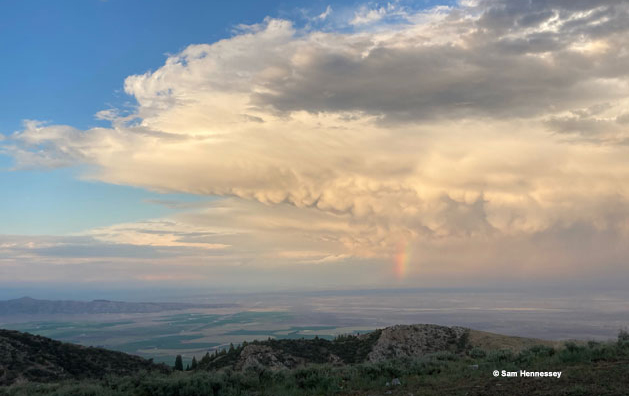 Mammatus and a rainbow, from Lost River Range looking East. 24JUN21. Photo: Sam Hennessey.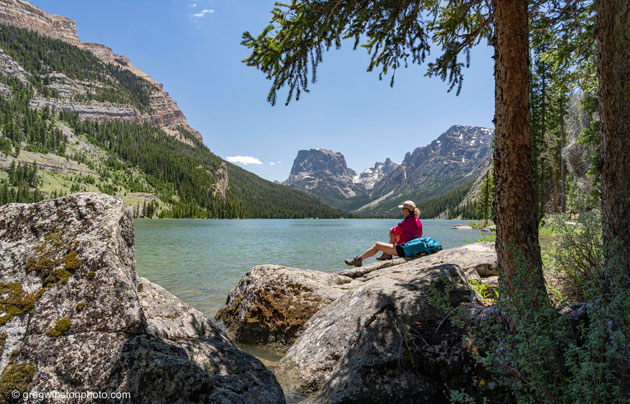 Green River Lake, Wyoming on the Summer Solstice 2021. Photo: Greg Winston.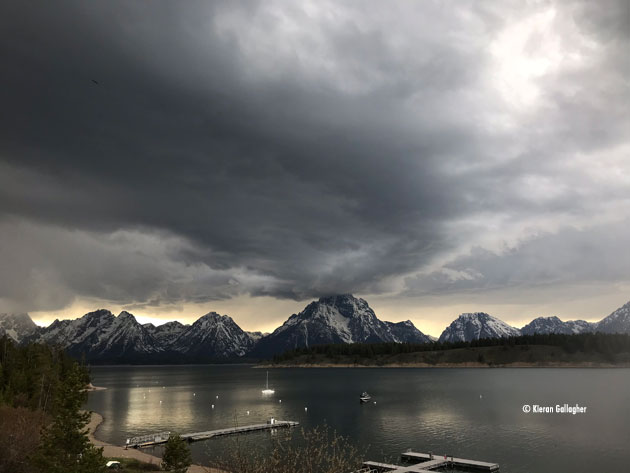 Storm clouds over Mt. Moran & Jackson Lake, May 21, 2021. Photo: Kieran Gallagher.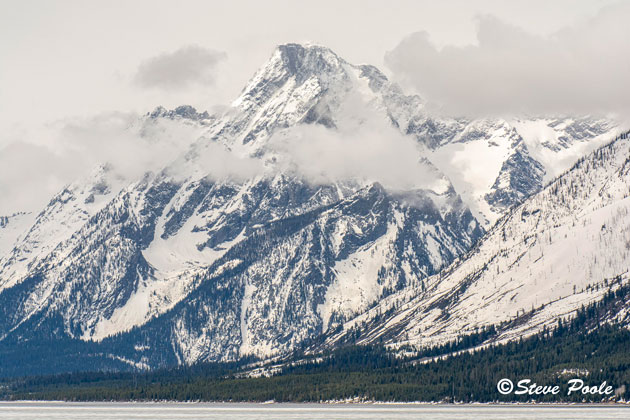 Early May snow cover on NE side of Mt. Moran, Grand Teton National Park. Photo: Steve Poole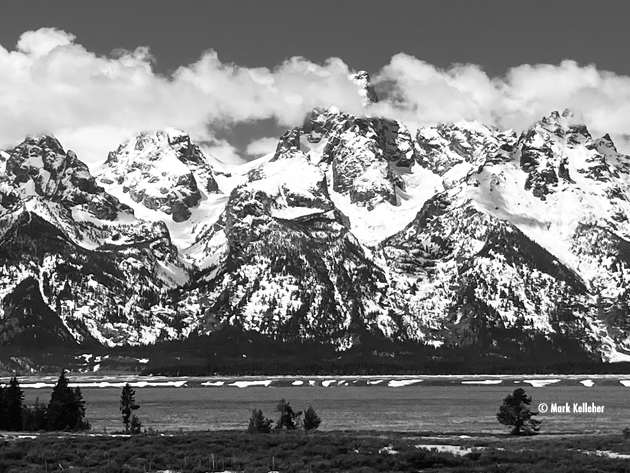 The Tetons emerge from the clouds following a late April storm. Photo: Mark Kelleher 4-27-21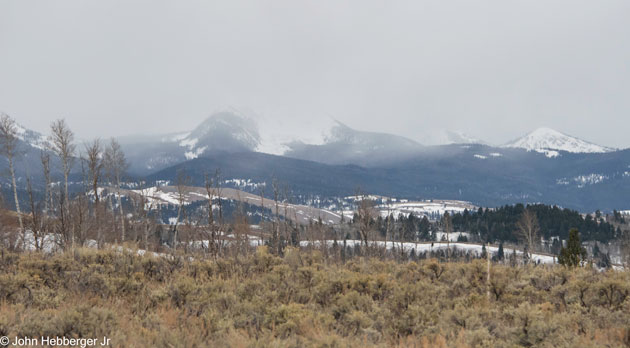 Spring snow showers engulfing Jackson Peak. Jackson, WY, 4-19-2021. Photo: John Hebberger Jr.
To Submit your pic for Photo of the Week, Click Here>>
Header photos: Greg Winston Photography