Welcome to

mountainweather.com
Based in Jackson, Wyoming, covering local weather for Jackson Hole & the Teton Mountain Range, as well as, weather across the Mountain West & Alaska.

---
Jackson Hole Weather
CURRENT CONDITIONS

Weather: Overcast
Humidity: 70%
Wind: Northwest 7 mph
Visibility: 10.00 miles

TODAY

Valley
HI 77°F
Heavy Rain
TOMORROW

LO 45°F
/
HI 80°F
Gradual Clearing
>>Read the whole Jackson Hole Forecast
Click to read the latest MountainWeather Blog >>
USA Weather
Satellite
Radar
Weather Map
Click for USA Lightning Strike Map >>
Forecast Maps
Today's Forecast
24-Hr. Precipitation
Jet Stream Forecast
MountainWeather Photo of the Week
chevron_left
chevron_right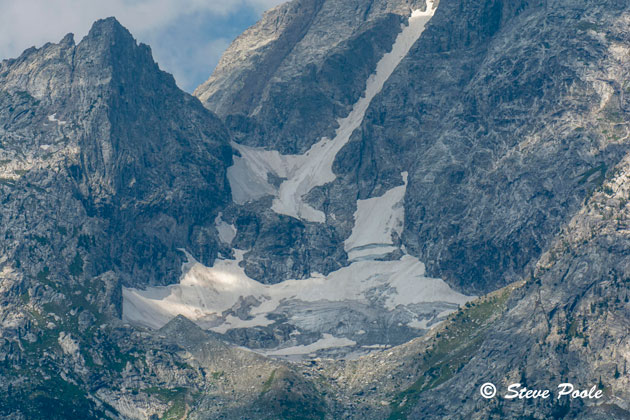 Winter's snowpack is mostly melted down to the ice on the Skillet Glacier, Mt. Moran, GTNP, July 21, 2021.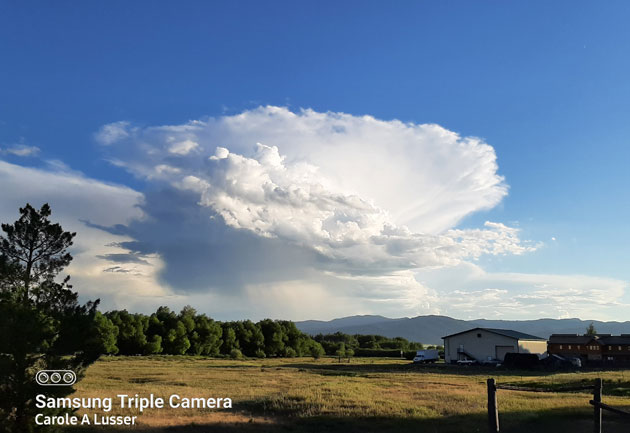 Thunderstorm as seen near Driggs, Idaho. June 29, 2021. Photo: Carole Lusser.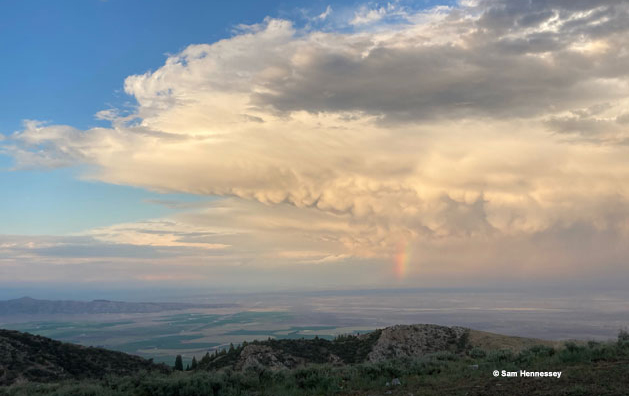 Mammatus and a rainbow, from Lost River Range looking East. 24JUN21. Photo: Sam Hennessey.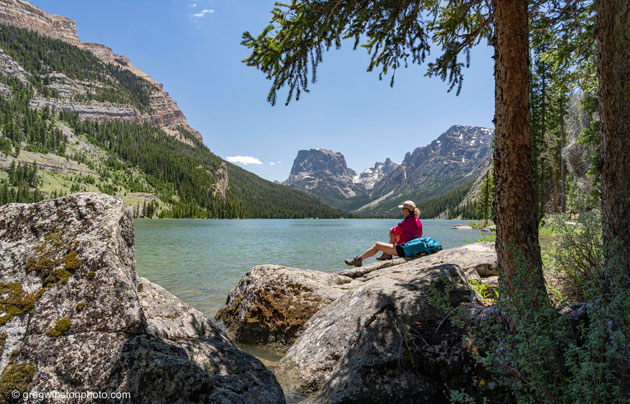 Green River Lake, Wyoming on the Summer Solstice 2021. Photo: Greg Winston.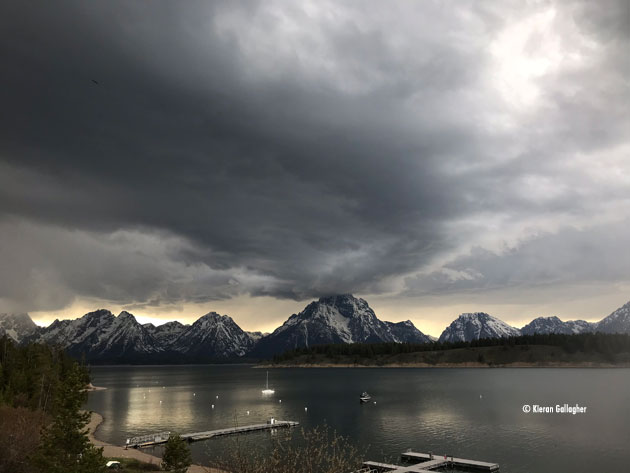 Storm clouds over Mt. Moran & Jackson Lake, May 21, 2021. Photo: Kieran Gallagher.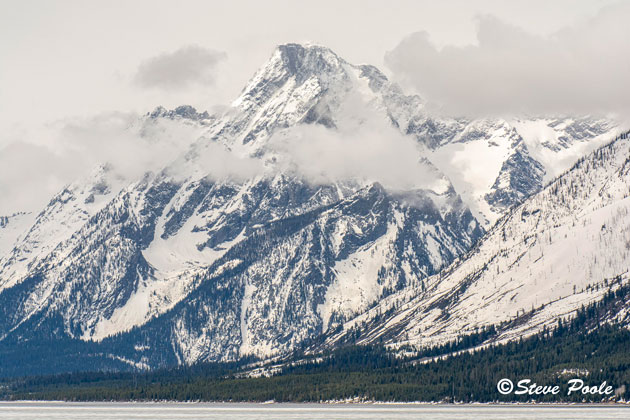 Early May snow cover on NE side of Mt. Moran, Grand Teton National Park. Photo: Steve Poole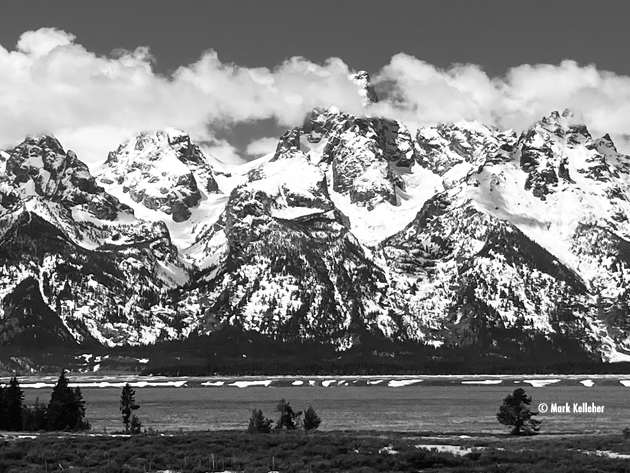 The Tetons emerge from the clouds following a late April storm. Photo: Mark Kelleher 4-27-21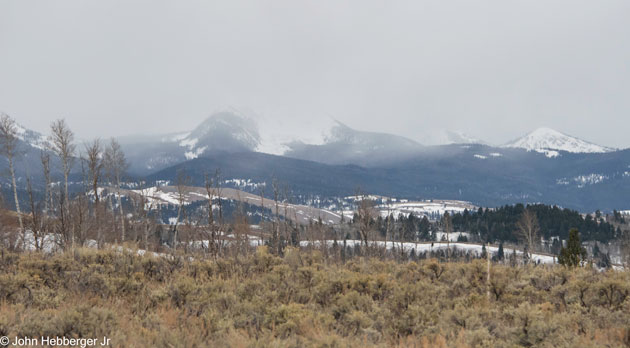 Spring snow showers engulfing Jackson Peak. Jackson, WY, 4-19-2021. Photo: John Hebberger Jr.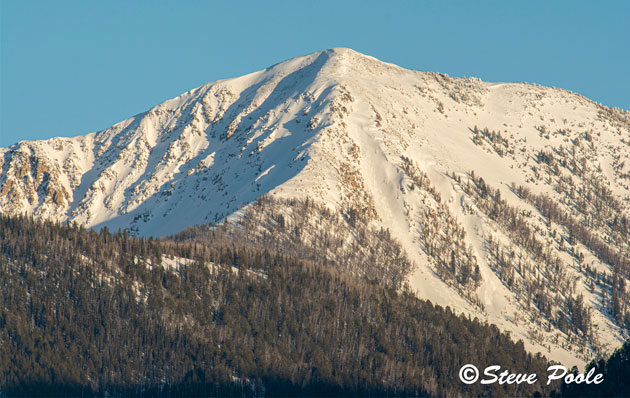 Jackson Peak, outside of Jackson, WY on a blue sky day, March 27, 2021. Photo: Steve Poole.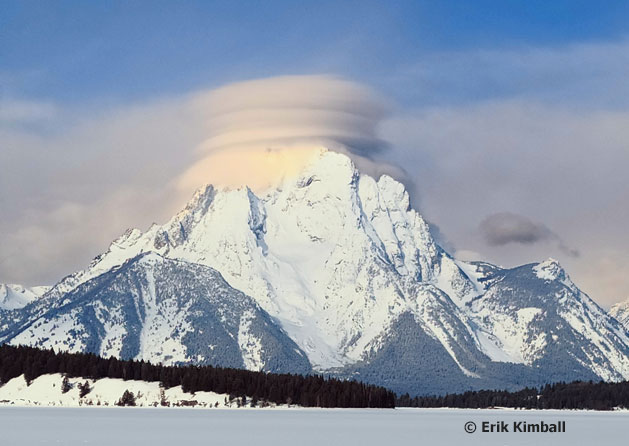 A Lenticular-looking cloud cap on Mt. Moran, March 23, 2021. Photo: Erik Kimball.
To Submit your pic for Photo of the Week, Click Here>>
Header photos: Greg Winston Photography