Cooler temps and some rain have helped squelch some of the forest fires that have been raging this summer across the Western United States. As we head into fall, conditions should improve. However,  fire-weather season is never really over until the snow falls!
This post will provide some resources for you to track the location and status of current wildfires. Other fire-weather forecast resources are also listed , including predictions of fire intensity & air quality/particulate matter, which should be useful for planning trips and outdoor activities, to avoid the worst of it.
Note, there are two locations on mountainweather.com that have links to forest fire info, The NWS Forecast Info page, under USA Watches & Warnings. Also, under the Jackson Hole drop-down menu, click on the Local Reports & Info page, for local and regional fire information.
Large Fires Map
Click map below for info and stats on all large blazes currently being managed.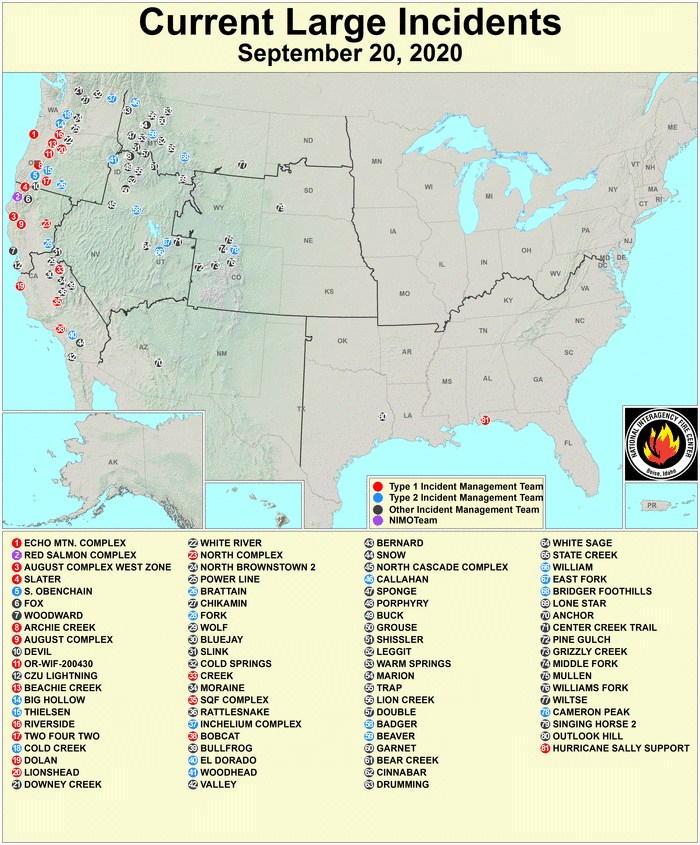 Active Fires Map
Similar to the map above, the InciWeb map is a little simpler and more user friendly.
NASA Daily Hi Res Satellite
Does a good job of displaying the smoke across the whole planet, as well as clouds.
Zoom in for a closer view. NASA Worldview.
Fire Weather Outlooks
The NWS Fire Weather Page has latest warning areas, a drought monitor & outlook, Hazard outlooks across the country for the next week, and Wildland Fire Potential Outlooks for the next two months.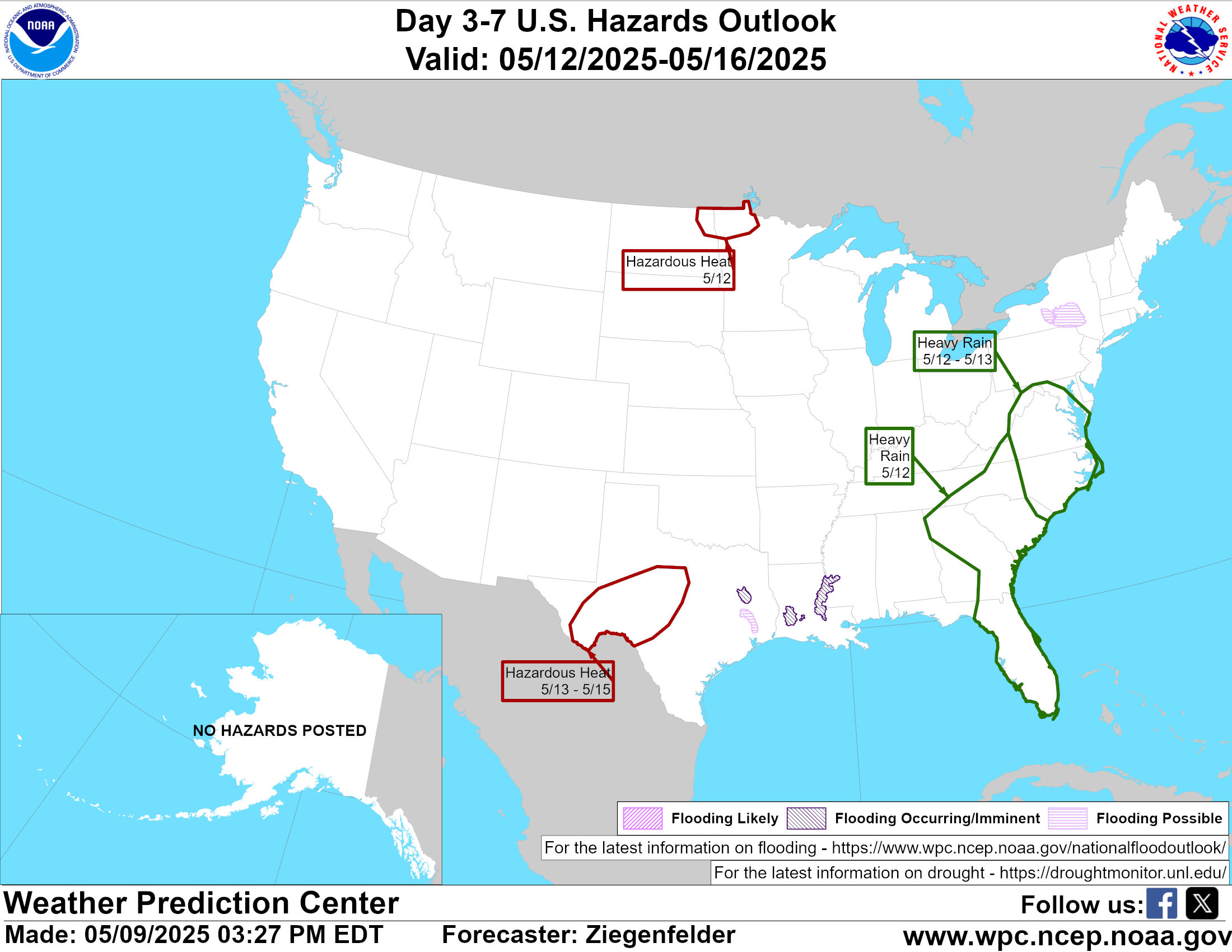 Fire Intensity & Air Quality Forecasts
On the website Windy.com there are two useful maps related to fire. The first is the Fire Intensity Map which is derived from the thermal radiation measured from satellites, coming from actively burning vegetation. These are the current "hot spots".
The other useful map is the PM 2.5 particulate matter forecast. PM 2.5  refers to the size of the pollutant in micrometers. This is fine particulate matter, like wood smoke, which can be harmful to your lungs.
FYI: N95 masks are supposed to protect us from airborne particles down to this size.
There are plenty of other maps and info available about fire-weather. This should be a good starter kit for cruising some of what is available. Hopefully, we are now past the peak of this very busy summer of fire.
Post by meteorologist Jim Woodmencey